» Home » Products » Acid Alkali Dilution


Application: Chemical Industry
Features:


Liquid Jet Eductors are simple and cost effective solution to dilution or conveying of acids and alkalies. Primetech offers standard eductors to meet standard dilution requirements of Acid and alkalies to specific diluted concentrations.



These eductors are of simple construction consisting of a motive nozzle, body and a diffuser designed carefully considering the required dilution % weight level, mass ratios, liquid density ratios, head ratios. The eductors are machined to the higher accuracy levels to achieve reliable performance.



From the range of eductors, depending on the suction quantity requirement of the given acid or lye, a standard eductor can be selected to get the definite end concentration.



To meet various industry process needs, these eductors are designed for certain specific concentration dilution levels.



Typical Installation: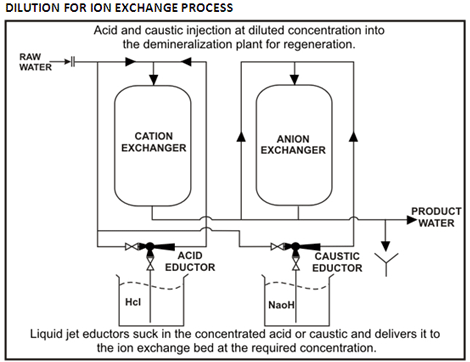 Further details and technical spec, download our

product catalogue.