» Home » Products » Bilge Ballast Cargo Ejector




Primetech is one of the leading manufacturer and supplier of Bilge Ballast Cargo Ejectors in India with a wide range of rugged, reliable and efficient Eductors & Ejectors for different industrial applications. Over 600 products have been installed world-wide.



Features:


Ejector is a device which effectively utilizes the pressure energy in a flowing fluid to evacuate, entrap/suck other fluid and discharge it to a point as needed in a system. Ejector technology is applied to design stripping ejectors which is very widely employed in ships / cargo vessels / boats for variety of stripping application.



Primetech offers complete range for of stripping ejectors to meet the requirements of shipping industry. Primetech has In- house design, Manufacture & performance test capabilities for complete range of stripping ejectors.



The stripping Eductors (ejectors) are used to pump out / strip ballast, bilge, cargo or other spaces in a Ship that need to be pumped out on regular basis. E200 Series Standard Model Ejectors are custom designed with their internal details to meet varying pumping applications.



Application:

Ship engine room bilge pump out


Bilge pump out


Ballast pump out


Main & secondary drainage pumping


Cargo oil pump out


Spud can drain out



Special Application:


PT-E200 Series has provision to add wear sleeve (Removable Wear Lining For Abrasive Fluids)


Pumping drilling mud


Pumping cement



Advantages:

Eductor has no moving parts


No routine maintenance


It is self priming


Maintenance free


Custom designed to meet requirements of each specific application



Typical Installation: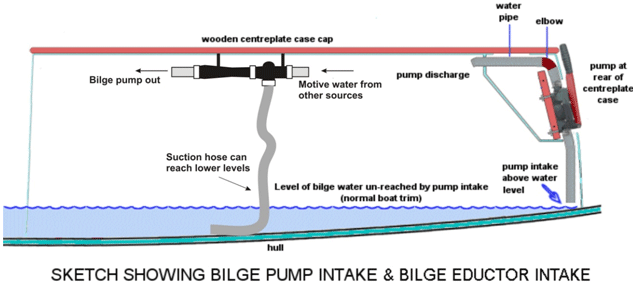 Further details and technical spec, download our

product catalogue.