» Home » Products » Spray Type De-Super Heater

Spray Type De-Super Heater
Series E 3300

Application: Power Boilers
Features:


A de-superheater is a device that cools superheated steam to a temperature close to its saturation temperature, usually by spraying water into the flow of superheated steam. Superheated steam is steam that is at a temperature above its saturation temperature.



Material of Construction:


We offer the de-superheater with carbon steel and stainless steel as standard. Other materials cam also be offered as per customer requirement.

END CONNECTIONS:
Flanged to ANSI B16.5 150# as standard. We can also provide other standard as per the requirement of the customer.



Working Principle:





When the de-superheater is operational, a measured amount of water is added to the superheated steam via a mixing arrangement within the de-superheater. As it enters the de-superheater, the cooling water evaporates by absorbing heat from the superheated steam. Consequently, the temperature of the steam is reduced. Control of the amount of water to be added is usually achieved by measuring the temperature of the downstream steam of the de-superheater.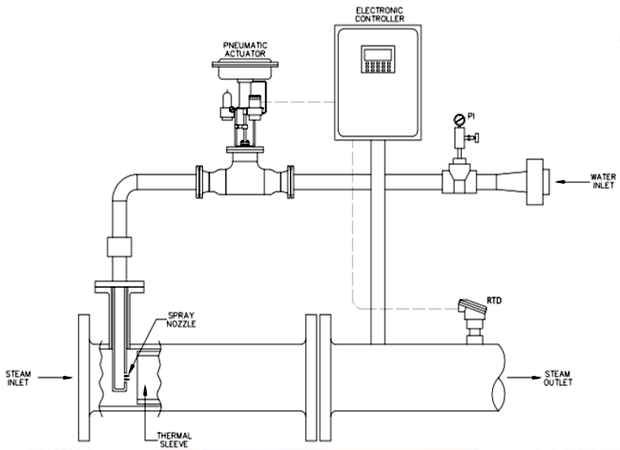 Advantages:


Range of maximum turndown ratios


Minimal pressure drop


Compact design


Easy to install & service


Consistent process performance


Improved heat transfer



Applications:





Paper & Board Industry - paper drying machines


Food Industry - Steam cooking kettles


Textile Industry - Fabric finishing autoclaves


Chemical & Pharmaceutical Industries


Refineries - Thermal and Catalytic crackers, Vacuum Distillation


Brewing & Distilling



Typical Installation: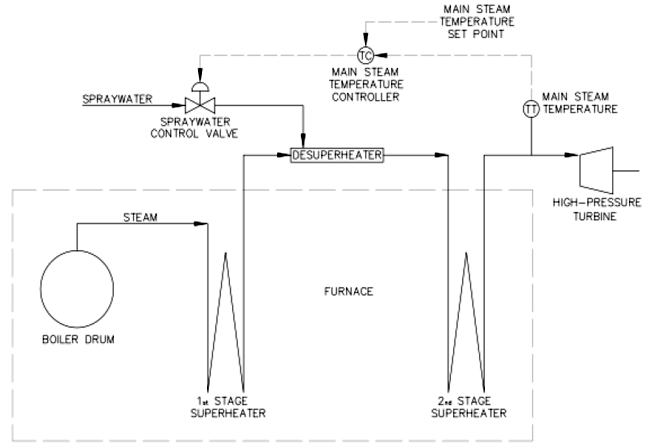 Further details and technical spec, download our
product catalogue